THE GLORY LAND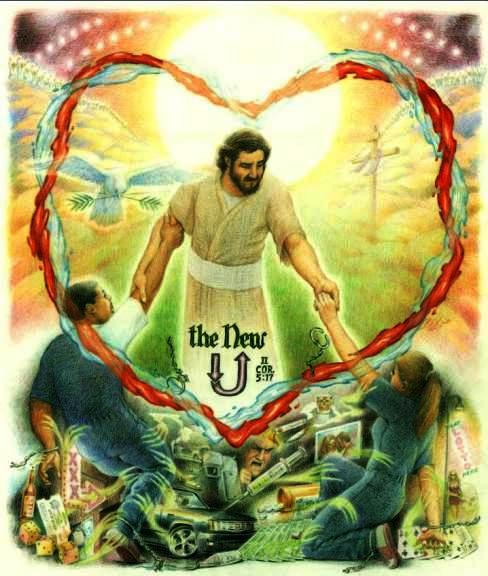 Artwork By R. Vernon



Therefore if any man be in Christ, he is a new creature: old things are passed away;
behold, all things are become new. II Cor 5:17


The ministry in Seminole County developed as an extension of the Orange County ministry.
On November 1, 1982, Charles Pitroff became the first full-time Chaplain at this institution.
In 1987, James Brown became the second Chaplain until his retirement from Seminole County in 1994.
In 1988, a "Nurture Program" (now referred to as the Life Learning Program) was instituted with one cell.
Chaplain Pitroff continued to serve in the facility until God called him home in August 2010.
Chaplain Joanne Westmoreland served as Chaplain to Women from 1996 until her retirement in June 2011.
Chaplain Bob Gregory joined the ministry in 1999 and served as senior chaplain until he went home to be with the Lord in May 2014.
Chaplain Jim Cawthon has served in Seminole County since 1994.

Visit: http://local.goodnewsjail.org/seminole/


The Glory Land website gladly supports this ministry in Sanford Florida, Seminole County.
I will like to thank Seminole County Sheriff Office, for letting us serve and share Gods Word in this location.



We speak in your language, Welcome to the Bible Server http://bible-server.org
Find a Bible Preaching Church" Visit: Bible Preaching Church

Independent Fundamental Baptist http://www.soulwinning.info/sermons/video.htm

Gloryland Recording Studio is dedicated strictly to GOSPEL MUSIC
Our main purpose is to spread the Good News of Jesus Christ http://gloryland.com



The

Gloryland Gospel

Website

is geared towards providing you the fan with quartet music


Visit:

http://www.glorylandgospel.com/mainpage01012007.html

A Website Dedicated to Promoting the Preserved, Pure Word of God in the English Language
The Authorized King James Bible of 1611 — and the Sound Doctrine it Reveals http://www.preservedwords.com/




FREE Info: The soul winning bus ministry. visit: .biblebelievers.com/BusMinistry

Info: Welcome to the Way of Life Literature Web Site. Fundamental Baptist preaching
and publishing ministry. The founder/director is David W. Cloud
Visit : Way of Life .


Free Info:Tabernacle Baptist Church Lubbock Texas Tracts by Category and more Bible Study.
Visit: http://www.tbaptist.com/templates/System/default.asp?id=48350

Free Info: CANADA'S ONLY TRUE BAPTIST PAPER Published by Bible Baptist Church 1203 4th St.Brandon,
MB R7A 3J7 The Baptist Pillar Editor and Pastor: John Reaves Sr. VISIT: baptistpillar.com

The Christian Law Ass, Home | Podcast Archives | Articles | Legal Alert Signup | Policies | Contact Us
The Christian Law Association is a "ministry of legal helps.
" Its purpose is to provide free legal assistance to Bible-believing churches and Christians who are experiencing legal difficulty in practicing their religious faith
because of governmental regulation, intrusion, or prohibition of one form or another.